What's New!
October 26, 2018
BOOK OF MORMON MUSIC
3 Nephi 17:21
When Jesus visited the people of ancient America, he took their children and blessed them and prayed for them.
Alex Boyé sings "Hush Little Baby," a Lullaby. This presentation, which features a whole passle of lovely little ones, is sponsored by Bill and Melinda Gates, to highlight needs and advances in combatting worldwide hunger.
September 16, 2018
With Columbus Day approaching next month it is appropriate to study again 1 Nephi 13. Nephi describes Columbus's mission in the context of God's overall plan for this Promised Land.
Commentators all over the web examine various aspects of that mission, as well as other topics relating to the history and development of the Promised Land of America. They also explore subjects relating to the Bible and the Book of Mormon, and scripture in general.
One unusual piece is an article in the Association for Consumer Research, "Material Values in the Book of Mormon."
September 2, 2018
BOOK OF MORMON LIBRARY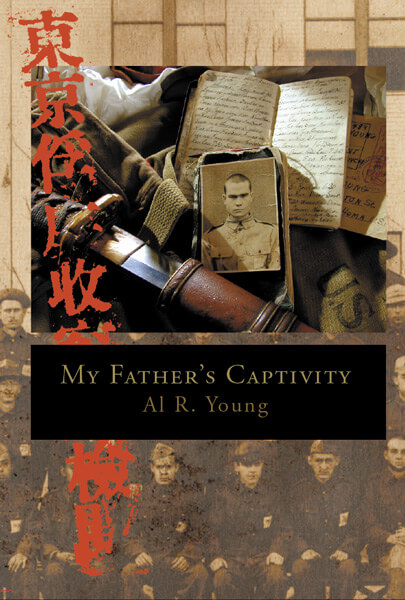 Al R. Young
And I have been supported under trials and troubles of every kind,
Yea, and in all manner of afflictions;
Yea, God has delivered me
From prison,
And from bonds,
And from death;
Yea, and I do put my trust in Him,
And he will still deliver me.
And he has also, by his everlasting power,
Delivered [our fathers]
Out of bondage and captivity,
From time to time even down to the present day;
And I have always retained in remembrance their captivity;
Yea, and ye also ought to retain in remembrance, as i have done,
Their captivity.
Thus begins this moving and lyrical book about a World War 2 veteran's prisoner-of-war experience, written by his son. The soldier wasn't a Latter-day Saint when these things happened; he made that commitment years later. But the book describes his introduction to the Book of Mormon:
"In addition to hunger for food, Blackie was starved for something to read. He had read and re-read his copy of the New Testament. He had also gotten hold of a copy of Robin Hood and had read it time and again, but enchanting though it was, it was neither profound enough in its depth nor sufficiently beautiful in its telling to sustain even one more reading. . .
"Blackie told Jim how much he wished for something new to read, and Jim said he had a book, but he didn't know whether Blackie would be interested; it was a religious book. Blackie declared that he was desperate enough to read anything, so Jim gave Blackie a copy of the Book of Mormon. Excited to have something entirely new to explore, Blackie took the book back to his bunk and eagerly started to read.
"Much to his delight, it was not a book about religion, it was a story. In fact, it was a story about a family. There were a father and a mother and a bunch of boys whose rough and rowdy behavior reminded Blackie of his own growing-up. Right at the outset of the story the father had a dream, and before the story was three pages old, his friends and neighbors had tried to kill him, and he and his family had fled for their lives – leaving their home and wealth and comforts to embark on a journey into a wilderness. Two of the brothers were so disgruntled with their father that they, too, were trying to kill him. Then, before the story was ten pages old, the father had sent his sons back to Jerusalem in quest that resulted in theft of the family fortune, assault and battery on the youngest brother, the beheading of a military commander, and the smuggling of a priceless treasure out of the city in the dead of night. Whether or not the book had religious significance, it was one walloping good tale!"
This book is a work of art. The carefully worded descriptions suggest the various pains of captivity without fully describing the horror. Copies of correspondence and photographs punctuate each chapter, which also includes a note like this one:
365 days in this chapter
754 days since the war started
754 days in a combat zone
601 days in captivity
1689 days since leaving home
The author memorializes his father's captivity for us all, so that we may remember the captivity of our fathers and our brothers in wars such as World War II, and the sacrifices our military are willing to make every day. It is a book that engenders appreciation for the men in uniform.
Blackie himself took away from his experiences a different message: "If what I went through was the only way I could receive the Book of Mormon, I would do it all again – even knowing beforehand what I would have to endure – just to have that book."