An Artistic Tour of Alma 8-16
Alma 8:21
BOOK OF MORMON ART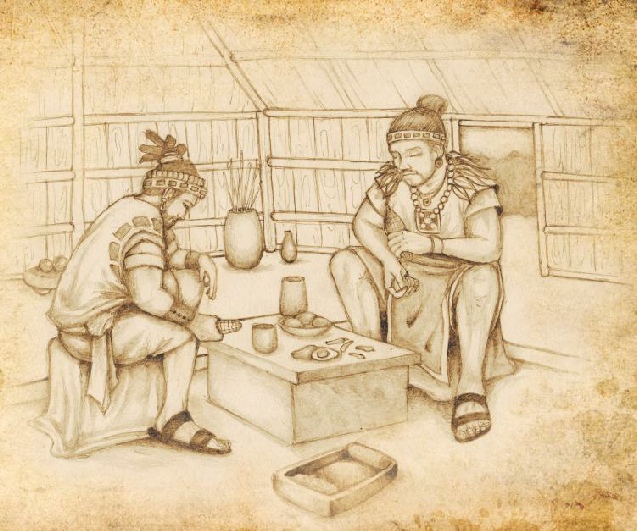 Alma the Younger and Amulek Eating
Jody Livingston
Alma 14:26
BOOK OF MORMON ART
Alma & Amulek – Give Us Strength
Scott Snowlm
a 14
Alma 14:26,27
BOOK OF MORMON ART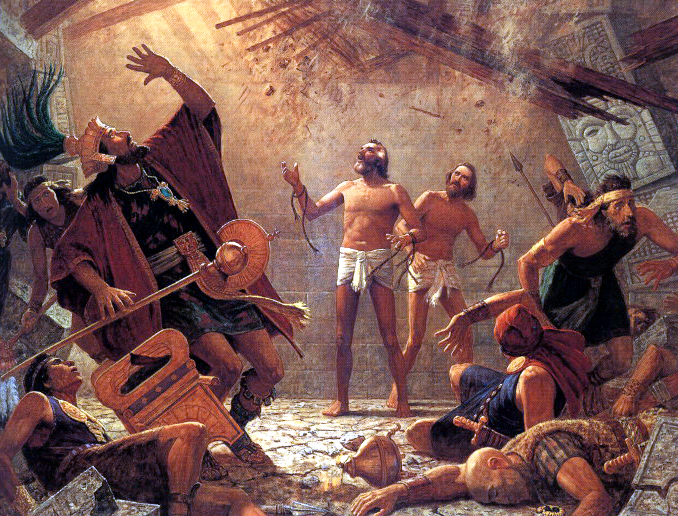 Gary Kapp
Paintings from the Church's Second International Arts Competition. Award of Merit.
God chose to save his servants Alma and Amulek from the wicked men who were ready to kill them, as they had martyred many of the believers in Christ:
"And Alma cried, saying: How long shall we suffer these great afflictions, O Lord? O Lord, give us strength according to our faith which is in Christ, even unto deliverance. And they broke the cords with which they were bound; and when the people saw this, they began to flee, for the fear of destruction had come upon them.
"And it came to pass that so great was their fear that they fell to the earth, and did not obtain the outer door of the prison; and the earth shook mightily, and the walls of the prison were rent in twain, so that they fell to the earth; and the chief judge, and the lawyers, and priests, and teachers, who smote upon Alma and Amulek, were slain by the fall thereof."
Artist's notes: "I have attempted to capture the power of that terrible moment when the chief judge and his evil accomplices came to a sure knowledge of the Lord's power and of their own guilt after mocking God."
Alma 14:26-28
BOOK OF MORMON ART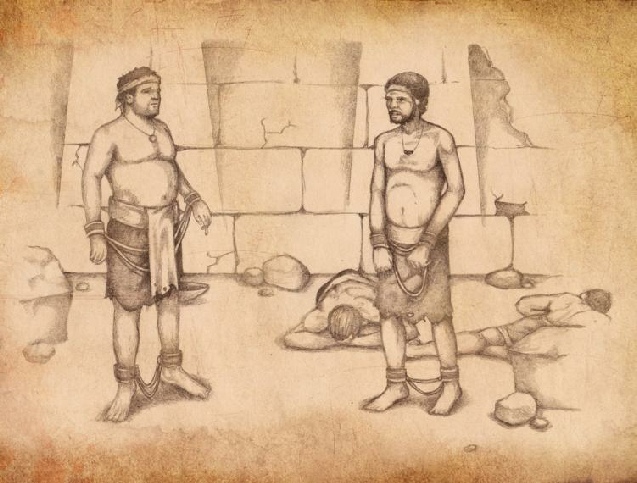 Alma the Younger and Amulek in Prison in Ammonihah
Jody Livingston
Alma 14:28
BOOK OF MORMON ART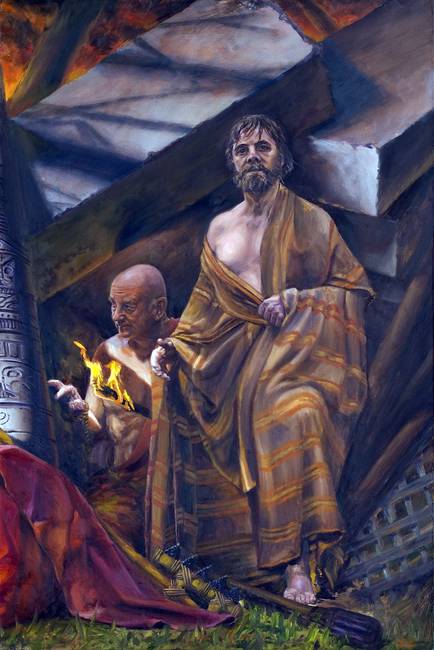 Alma and Amulek Emerge from Prison
Lester Yocum
"And Alma and Amulek came forth out of the prison, and they were not hurt; for the Lord had granted unto them power, according to their faith which was in Christ. And they straightway came forth out of the prison; and they were loosed from their bands; and the prison had fallen to the earth, and every soul within the walls thereof save it were Alma and Amulek, was slain; and they straightway came forth into the city."
Artist's notes:
Two prophets emerge from prison, having suffered unspeakable torment. Their faith remained undimmed, the miraculous ruin of their jail a testimony to their source of strength.
Alma 16:18
BOOK OF MORMON ART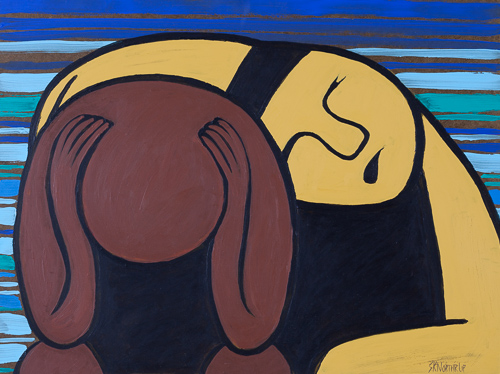 Alma Comforts Amulek in His Afflictions
Stephanie Kay Northrup
Acylic on hardboard. #22
Amulek lost everyone he loved when Christians in his city were burned. "Alma...took Amulek...to his own house, and did administer unto him in his tribulations, and strengthened him in the Lord" (Alma 15:18). The red represents the fire where the believers were martyred, the blue, the waters of baptism, the white, the light of Christ that heals.