An Artistic Tour of 3 Nephi 1-4
3 Nephi 1
BOOK OF MORMON MUSIC
The Time Is at Hand - Marilyn Arnold and Maurine Ozment
Sacred Hymns of the Book of Mormon, 21
At a time when disbelief ran rampant among the Book of Mormon people, the not-yet born Lord told his prophet Nephi, "The time is at hand, and on the morrow come I into the world."
3 Nephi 1 – 17
BOOK OF MORMON CINEMATOGRAPHY
The Testaments – One Fold One Shepherd
The Church of Jesus Christ of Latter-day Saints
This film weaves scenes of Jesus Christ's birth, life, death, and resurrection in Jerusalem with a fictional account of the history recorded in the Book of Mormon during the same time period. It culminates with the visit of the Savior to His sheep in the New World.
3 Nephi 1:9-15
BOOK OF MORMON MUSIC
Samuel Tells of the Baby Jesus
Mabel Jones Gabbott and Grietje Terburg Rowley
LDS Children's Songbook, 36
Prophets throughout the Old Testament had given hints and clues of the coming Messiah. Just five years before His birth, the Lord revealed to His Lamanite Book of Mormon prophet Samuel events that would happen in the New World at the Messiah's birth, and later at His death.
This song was originally titled "Christmas in Zarahemla." Illustrated.
3 Nephi 1:15
BOOK OF MORMON ART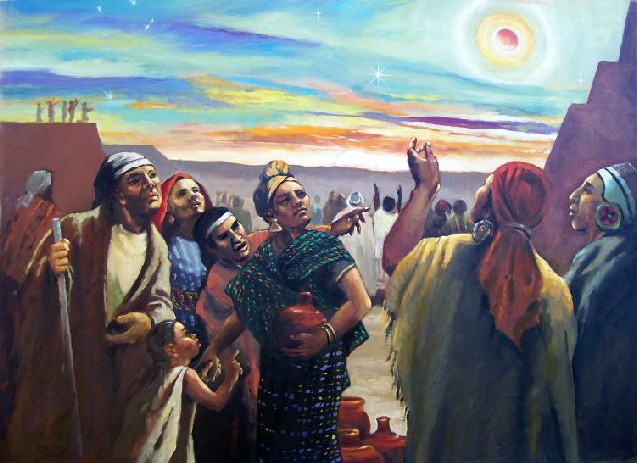 Señales del nacimiento de Jesucristo
Jorge Cocco Santangelo
3 Nephi 1:15
BOOK OF MORMON ART
At the Going Down of the Sun - Elspeth Young
While in the Old World angels rejoiced and told the good news of the birth of the Savior, the Book of Mormon records that in the New World prophets had foretold a whole night of light in heavenly commemoration of His birth.
"And it came to pass that the words which came unto Nephi were fulfilled, according as they had been spoken; for behold, at the going down of the sun there was no darkness; and the people began to be astonished because there was no darkness when the night came."
3 Nephi 1:21
BOOK OF MORMON ART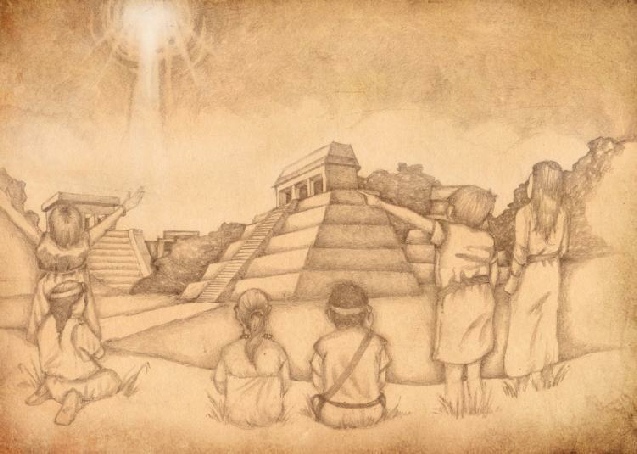 A Nephite Christmas – Young Nephite Children Looking Toward the Star
Jody Livingston
3 Nephi 3:17,18
BOOK OF MORMON ART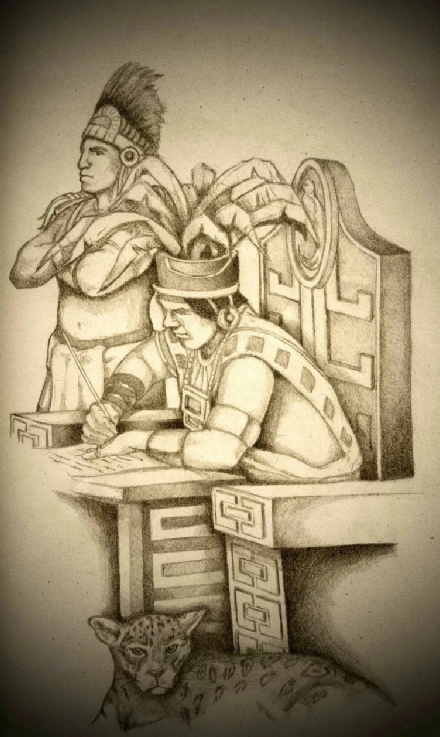 Jody Livingston
3 Nephi 4:7
BOOK OF MORMON ART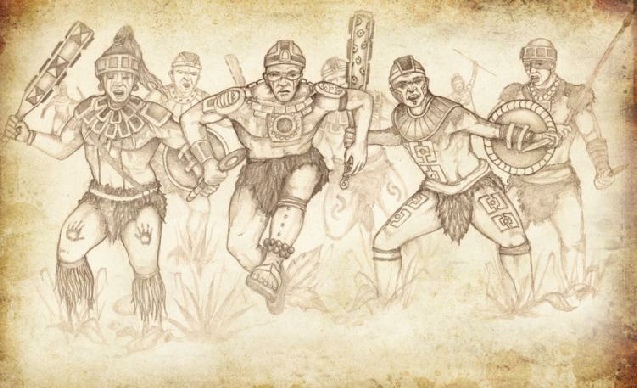 Jody Livingston
3 Nephi 4:28
BOOK OF MORMON ART
James H. Fullmer
3 Nephi 4:29
BOOK OF MORMON ART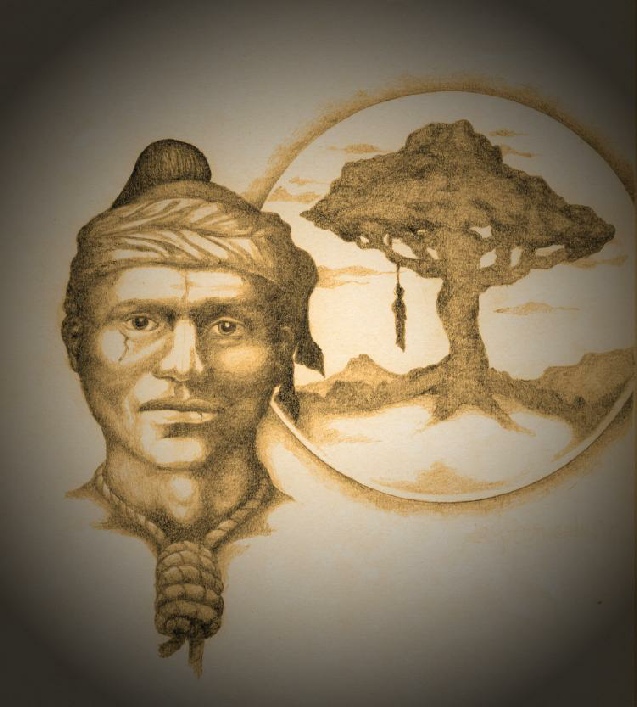 Jody Livingston