An Artistic Tour of 4 Nephi
4 Nephi 1:2
BOOK OF MORMON ART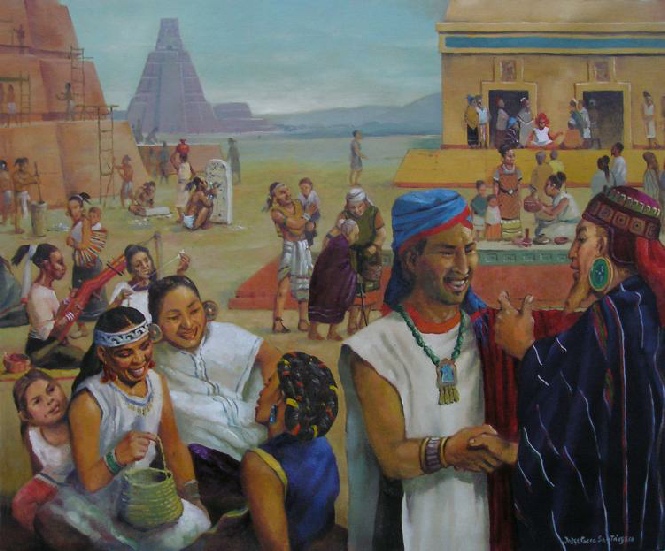 Paz y felicidad, Nefitas y Lamanitas
Jorge Cocco Santangelo
4 Nephi 1:11
BOOK OF MORMON ART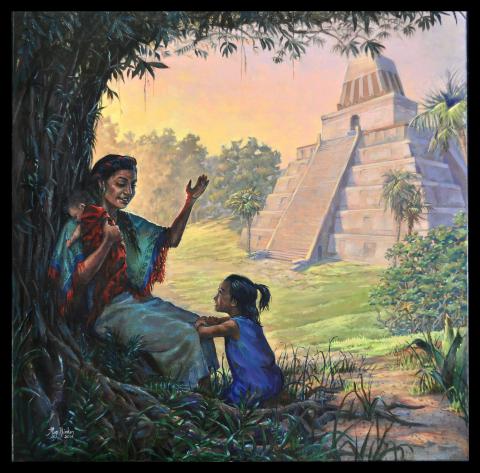 Megan Rieker
After Christ visited the lands of the Book of Mormon, those who saw him stayed faithful and passed their faith down, helping their children to see and understand. When parents share their testimonies with their families they not only strengthen their own, but they lay the foundation for their children to build theirs on as well. Mayan Heiroglyphics on the sides of the canvas tell about Christ descending from the sky (pictures upon request).
4 Nephi 1:17
BOOK OF MORMON SCULPTURE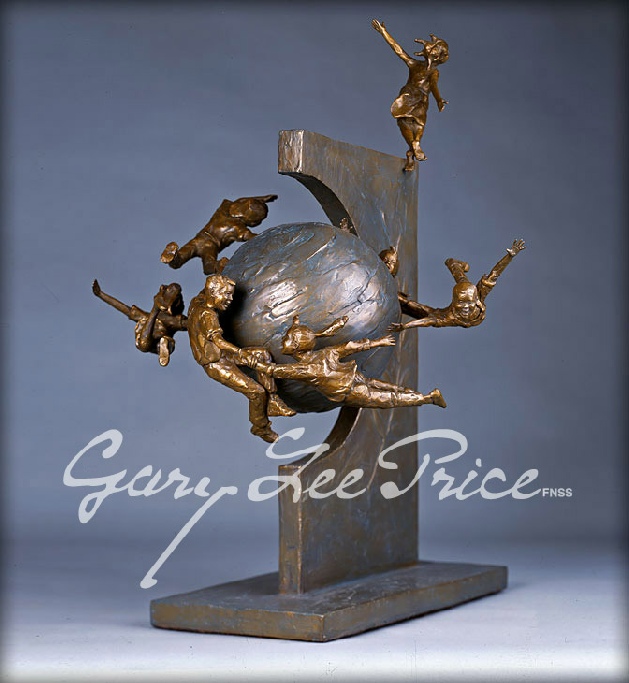 Gary Lee Price
Bronze sculpture of children flying around the world
"To be able to fly is so symbolic of freedom and possibilities; and flying around a sphere, to me, represents the joy we experience in this life, and in the sphere of worlds to come!
"Imagine a world without limits, without boundaries, without prejudice and blame. Imagine an existence full of self-confidence, self-esteem and not only tolerance, but love for others regardless of color, socio-economic or any other standing. To me that is what the future holds. That is what children represent and that is the type of world I would like to help others imagine so it can come to pass.
"I believe sculpture can have a tremendous, uplifting influence on us and so I envision this piece as a large, life-size work where its message can ring loud and clear. 'Celebration!' is just that, a celebration of life and aspirations."
4 Nephi 1:39
BOOK OF MORMON ART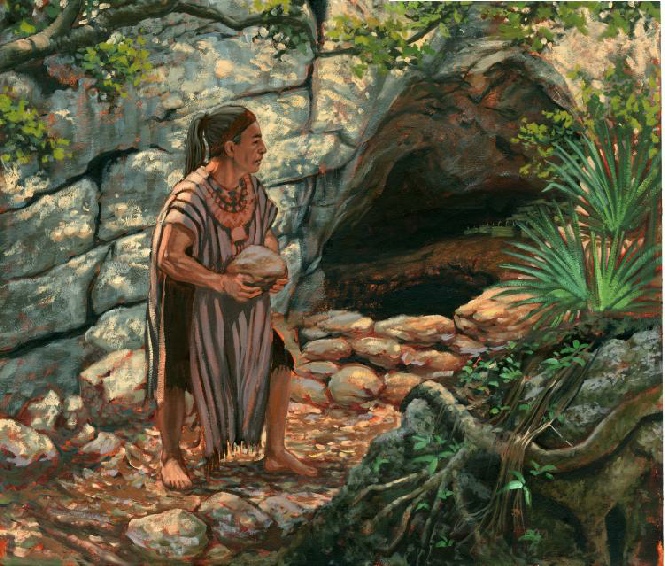 James H. Fullmer
4 Nephi 1:48
BOOK OF MORMON ART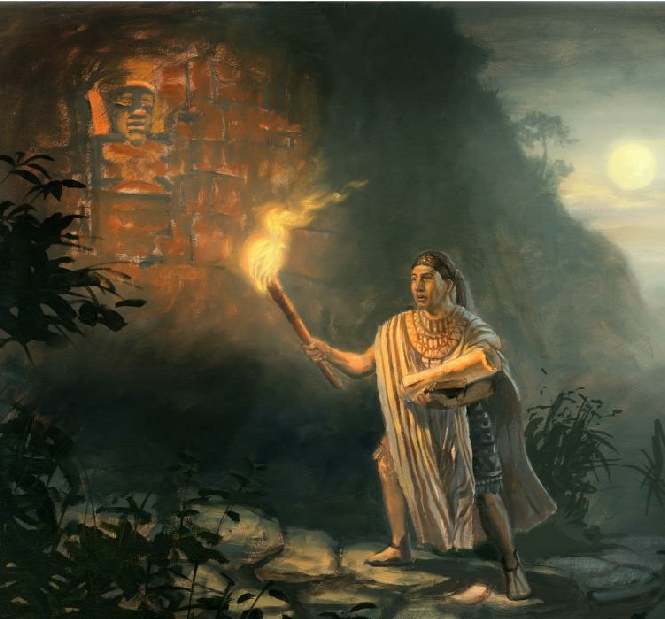 James H. Fullmer