An Artistic Tour of Mosiah 9-14
Mosiah 9:18
BOOK OF MORMON ART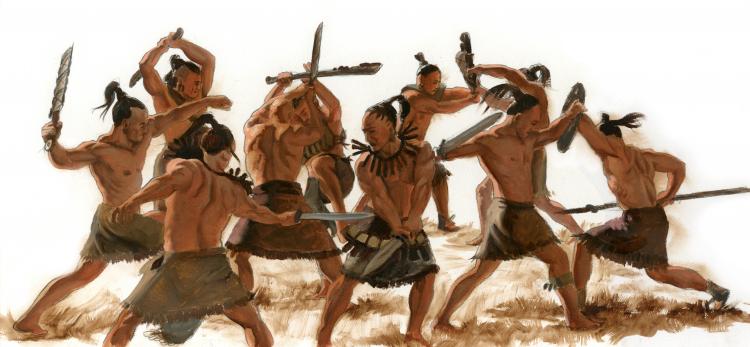 Zeniff's Battle Against the Lamanites
James H. Fullmer
Mosiah 9:19
BOOK OF MORMON ART
James H. Fullmer
Mosiah 11 – 18
BOOK OF MORMON MUSIC
"Abinadi, Abinadi"
Sacred Hymns of the Book of Mormon, 7.
Marilyn Arnold and Maurine Ozment
During a time of great wickedness the Lord sent the prophet Abinadi among a group of people, as recorded in the Book of Mormon. Although he taught with clarity and purity of the need for a Redeemer, and that He would come, his message was rejected, and he was put to death at the command of the wicked king.
Abinadi, Abinadi, could I be brave like you?
Abinadi, Abinadi, could I be strong and true?
Could I stand up to wicked men and testify of Christ?
Could I refuse to call words back, regardless of the price?
Mosiah 13:4
BOOK OF MORMON ART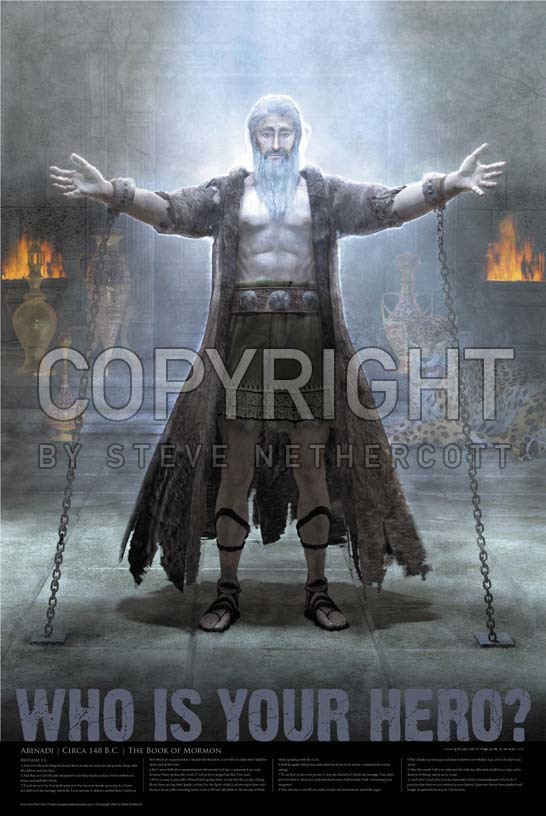 Steven Nethercott – Real Heroes Poster
Book of Mormon prophet Abinadi had been threatened with death previously, and, though God gave him special protection while he delivered his message of repentance to the wicked king and his court, he knew that when his mission was completed he would be killed. Nevertheless, he said, "I must fulfill the commandments wherewith God has commanded me. . . . Therefore I finish my message."
"Real People – Real Power. Real Hero Posters strives to capture the spirit of real heroes, the uniqueness of their world, the strength of their character, and the reality of their heroism.
Mosiah 14:2
BOOK OF MORMON ART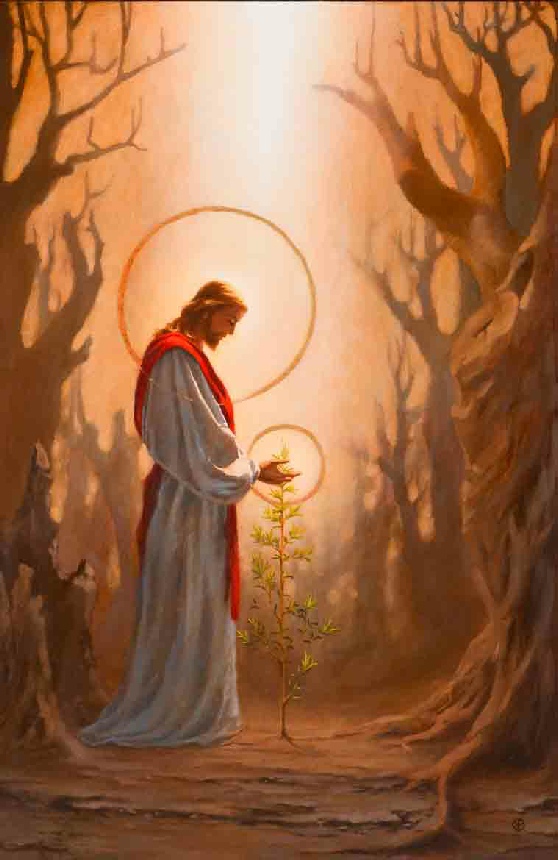 Jennifer Yvonne Paget
oil on panel
This painting depicts various aspects of the Atonement. It is based on Isaiah 53:2, "For he shall grow up before him as a tender plant, and as a root out of a dry ground." The most wonderful work of God is the Atonement. The Father sent His Son "as a tender plant" to suffer for our sins. The Savior made old become new, and He still continues to do so with our lives. In the midst of the wasteland of the world, Christ is the only way of light and life.
Mosiah 14:5
BOOK OF MORMON POTTERY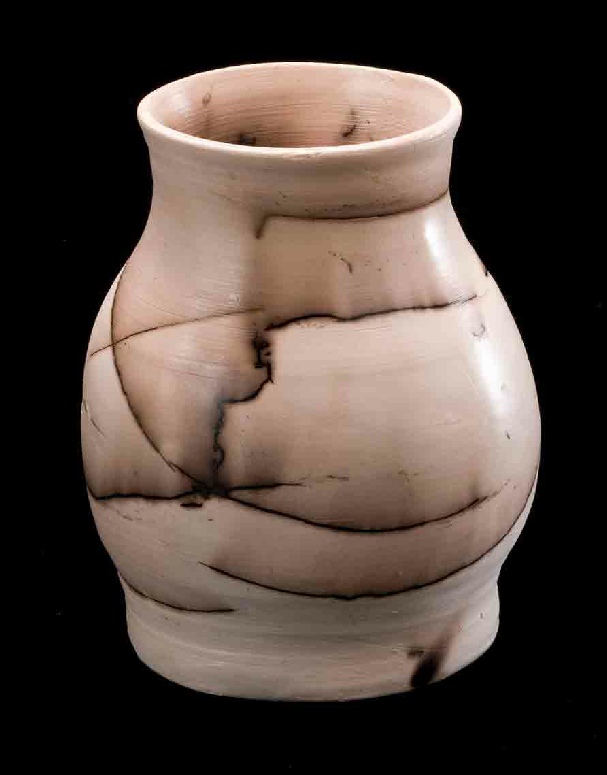 Thea Daniel
horsehair fired on ceramic pot
Each horsehair applied to my work reacts to the searing heat of the potter's fire in a predictable yet individual way, providing the beauty and character of the piece. When we turn our lives over to Christ, the trials we endure mold us into the person He knows we can become. Only after our final firing will our individual beauty and glory shine forth.
Mosiah 14:12
BOOK OF MORMON ART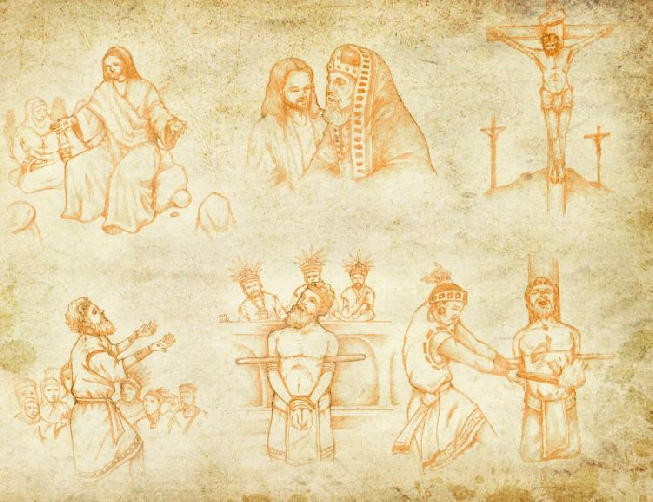 Jody Livingston